will be initially broadcast at 8:00am on Sunday repeated at 8:00am and 1pm daily for one week.
It will then move to the archives.
The Annual Rose of Tralee Festival is underway and we had the opportunity to meet the four Canadian Roses. Also chatting with Nathan Carter before his performance at the Rose of Tralee Festival.
TORONTO ROSE COLOMBE NADEAU-O'SHEA
Hi! I'm Colombe Aingeal Nadeau-O'Shea. I'm 26 years old and was born and raised in the beautiful city of Toronto. I am half French Canadian and half Irish. My grandparents, aunt and uncle hail from Dublin. They came over in 1954, and once settled here had
a family.
I went to an arts high school to follow my passion for visual arts (I've been painting since I was seven, had a solo show at 12, and had pieces hanging in the Four Seasons Hotel in Toronto for eight years). I ended up majoring in photography and dance! I also grew up playing the piano (brought to Toronto from Dublin!), and figure skating.
After high-school I went to Wilfrid Laurier University, where I majored in Psychology and minored in French (I'm bilingual, and currently learning Spanish). I then took a year off, worked, and traveled the world for three months. Upon my return, I went back to school to get my Master's degree in Fashion Theory from Ryerson University.
After school (and traveling solo through South America for five weeks), I started my career as a business etiquette consultant Corporate Class Inc. I loved it, but something was missing! I took a step back from that full-time role (currently still a contractor there) to join a non-profit tech start-up. I couldn't be more excited!
Some of my hobbies and passions include (but aren't limited to): painting, working out, traveling (been to nearly 30 countries so far, and counting!), volunteering (a huge part of my life), animals (including my ones at home – Jax, a ball python and Charlie, a budgie), music, reading, high-adrenaline sports (like sky-diving and scuba-diving), hiking, spending time with friends and family, and living and promoting a vegan lifestyle.
I'm so thrilled and honoured to represent Toronto in this years' Rose of Tralee Festival!
OTTAWA ROSE VANESSA FORAN
I am a 22-year-old student completing my Bachelor of Social Sciences degree at the University of Ottawa with a specialization in International Development and Globalization and minor in Business Administration. I grew up in Whitby, Ontario and moved to Ottawa to study in French Immersion and be in a bilingual environment. After completing my studies, I plan to obtain a master's degree in International Development and I am interested in working for a non-governmental development organization in the future.
I have volunteered locally as well as internationally from my time helping to build a school in Tanzania when I was in high school, to being Vice President of Internal Affairs for the University of Ottawa's International Development Conference. In 2012 I was honoured with the Celebrating Youth Award for my involvement in the Whitby Environmental Youth Alliance and the Whitby Youth Council.
Throughout my studies I have worked in heritage and tourism at the Capital Information Kiosk in Ottawa, educating tourists about Canada's history. I also worked as a tour guide at the Canadian National Vimy Memorial in France for four months, where I was able to teach visitors about Canada's participation in the First World War. I was proud to have the opportunity to visit France, the country of my ancestors on my mother's side. I am now looking forward to be visiting the land of my Irish ancestors for the first time this summer. My Irish roots are on my father's side of the family as my great-great-grandfather, John Foran Jr. immigrated from Castlegregory Co. Kerry to Canada as a baby in 1840 to Huron County, Ontario. In my free time, I enjoy reading, playing guitar and exploring Ottawa by bike.
WESTERN CANADA ROSE SINEAD McGAHERN
Hi'a, my name is Sinead McGahern, and I feel truly blessed and honoured to be the 2017 Western Canada Rose. I am 27 years old, and currently living in Calgary, Alberta. I was born and raised in Winnipeg, Manitoba, where my parents, Patrick and Kama decided to settle down. My father, Patrick, is from Co. Cavan and immigrated to Canada in 1976. My mother, Kama, is from Lynn Lake, a small mining town in Northern Manitoba.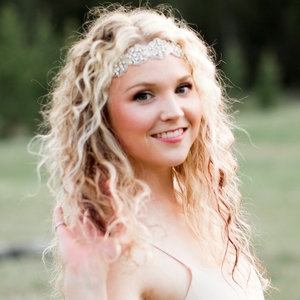 When I graduated high school, I moved to Halifax, Nova Scotia to attend Dalhousie University. In 2013, I graduated with a Civil Environmental Engineering Degree and moved to Calgary. I have been working at a small environmental consulting firm for the past three years and have been fortunate enough to travel for work throughout southern Alberta and British Columbia.
In my spare time, I enjoy being outdoors, especially snowboarding in the winter and hiking in the summer, primarily in the Rocky Mountains. I have a love for the arts, and enjoy painting, metal smiting, writing, and photography. Yet, my passion is dance; I attend Irish dance training twice a week, and I volunteer my time, teaching at my Irish dance Academy once per week. Most of my weekends in the spring, summer and fall are filled with adventuring throughout Alberta and British Columbia in my 1986 Westfalia VW camper van. Since I am an only child, I am very close to my parents, which has me talking on the phone to them every day and spending time with friends every chance I get.
I am beyond ecstatic to be attending the 2017 Rose of Tralee International Festival as the Western Canada Rose. I cannot wait to begin this journey and show how proud I am to be an Irish Canadian, representing my family in Ireland and community in Canada.
Newfoundland, Labrador Rose
Katie Hanlon-Wadman
My name is Katie Hanlon-Wadman, I am 19 years old, and I live in Paradise, Newfoundland and Labrador, Canada. I am currently completing my Bachelor's degree in Civil Engineering at Memorial University of Newfoundland (MUN). I decided to pursue Engineering after participating in the 2014 Women in Science and Engineering Newfoundland and Labrador Student Summer Employment Program. This program places high-school girls in positions in Science and Engineering to promote women's interest in this field.
During that Summer, I worked as a Wave Pump Research Assistant at the National Research Council of Canada. Since then I have worked in many engineering related positions through my co-op program at MUN. I am very determined and hard working, having earned seven scholarships for school. Life long learning is something that I am very passionate about. From tutoring high school students, to discovering something new each day, my love for learning and passing on knowledge is tremendous.
In my spare time, I love to swim, hike, camp, rock climb, cook, and volunteer. My love for camping and volunteering came from my nine years with Girl Guides of Canada. Most recently I have volunteered with GoodLife Spin4Kids, the Community Food Sharing Association, and the Canadian Cancer Society Relay for Life. These organizations hold a special place in my heart.
My Irish Heritage originates from my father's side of the family. My three times great grandfather Timothy O'Connor was born in Kilkenny, Ireland and settled in Placentia Bay, NL in the late 1800s. As well, my great grandmother Ellen Connors (Henry) was born and raised in Belfast, Ireland and came to Newfoundland as a war bride after marrying Thomas Connors in 1944. O'Connor eventually became Connors for sounding "too Irish". I am very proud of my Irish and Newfoundland Heritage and the impact it has on my life everyday.
Nathan Carter was born in Liverpool. His family originate from Newry in County Down.He soon leaned to play the accordion and trips to Ireland to compete in Fleadh Ceoil's became a regular feature of young Nathan's life, and by the age of 12 he won All Ireland medals for singing, and the accordion. Nathan soon became a member of the Liverpool Ceili band, playing accordion and piano, and solo performances soon followed in Liverpool and Ireland.
On a trip to Donegal in 2009, Nathan was appearing in concert in Buncrana, where he met with songwriter John Farry. So impressed was Farry that representation soon followed and the rest, as they say, is history.
Nathan's recordings include WHERE I WANNA BE (no. 1), BEAUTIFUL LIFE (no. 1), 'STAYIN' UP ALL NIGHT' which topped the Irish chart and reached the top 20 in the UK. THE WAY THAT YOU LOVE ME, TIME OF MY LIFE, THE LIVE SHOW, Audio CD & DVD. WAGON WHEEL CD, which saw him sign with Decca Records. The video single to 'Wagon Wheel', has generated more than a million hits on YouTube.